Revolutionizing Logistics: Biagi Bros Introduces Seamless FedEx Integration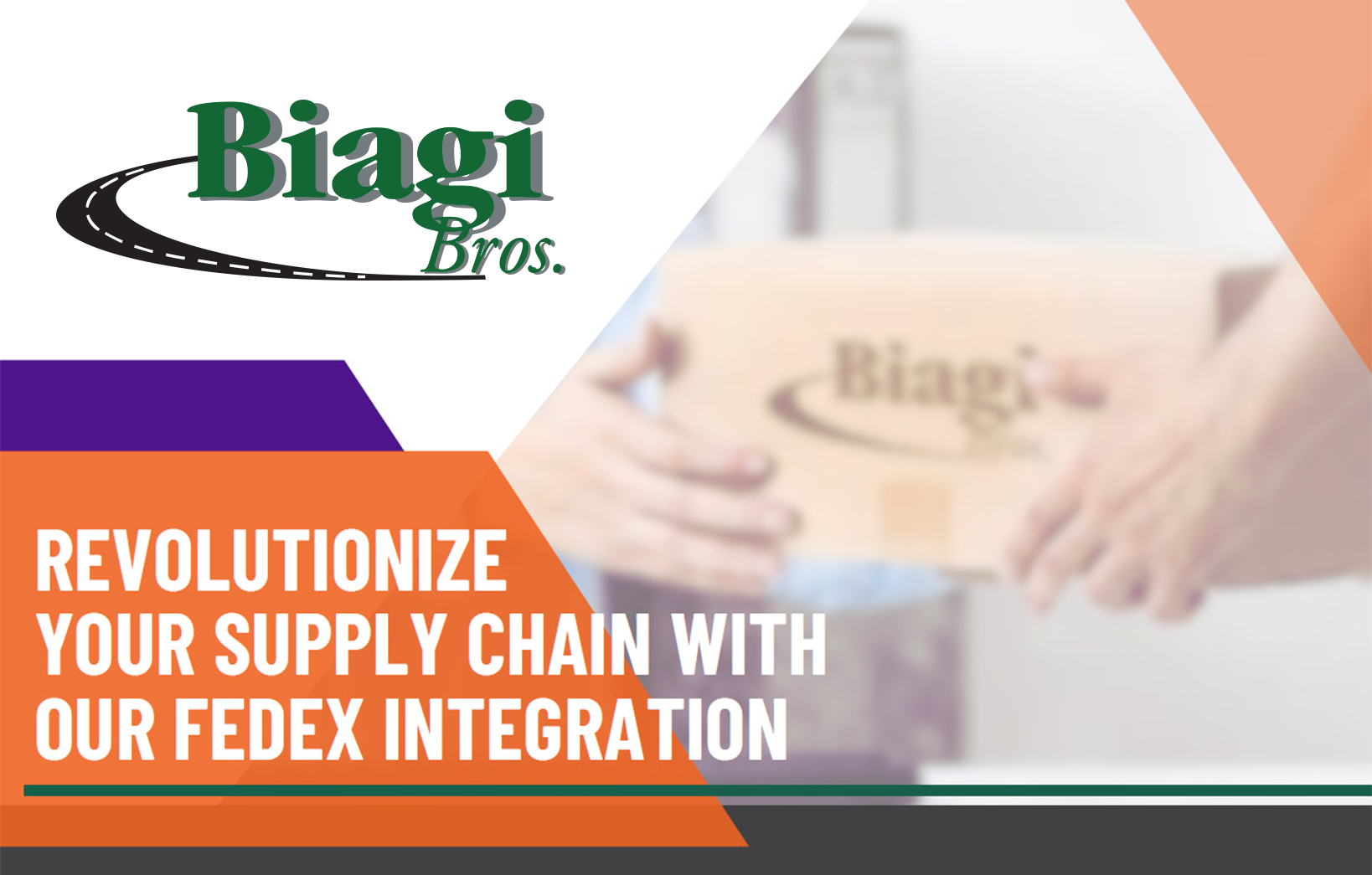 Adaptability and efficiency are paramount in the ever-evolving world of logistics and supply chain management. Companies constantly seek innovative solutions that simplify operations, reduce errors, and enhance overall customer satisfaction. At Biagi Bros, we are proud to announce a significant milestone that underscores our commitment to meeting these demands. We have successfully integrated FedEx into our Warehouse Management System (WMS), ushering in a new era of streamlined logistics and efficiency!
Efficiency Redefined
Integrating FedEx into our operations is a testament to our dedication to continuously improving how we serve our customers. We understand that time is money, and by automating key processes, we're enabling our clients to save valuable time and reduce errors. With this integration, you can expect:
Automated Documentation: Say goodbye to the hassle of manually creating shipping documents, invoices, and customs paperwork. Our WMS will do everything, ensuring accuracy and expediting the shipping process. This automation saves time and minimizes the potential for human errors, leading to a smoother workflow.
Streamlined Shipping: Our FedEx integration allows us to generate shipping labels, track shipments, and manage your FedEx deliveries conveniently within our WMS. This all-in-one platform provides for a more intuitive and streamlined experience.
Real-time Tracking: With real-time tracking updates, you now have constant visibility into the location of your shipments. Through our Biagi portal, we provide complete transparency regarding the movement of your goods, fostering greater reliability and trust in our services.
Enhanced Customer Service: The new FedEx integration improves our logistics operations' overall efficiency and transparency. This enables Biagi Bros to offer prompt assistance and support for shipping-related queries or issues. We are here to assist you every step of the way.
Get Started Today
At Biagi Bros, we believe in making logistics work for you. Our FedEx integration is a testament to our commitment to continuous improvement and customer satisfaction. To learn more about how this integration can benefit your operations, please get in touch with our dedicated customer support team at winecsr@biagibros.com.
Please follow and like us: