Biagi Bros & FBL Provide Local Delivery to SE Asia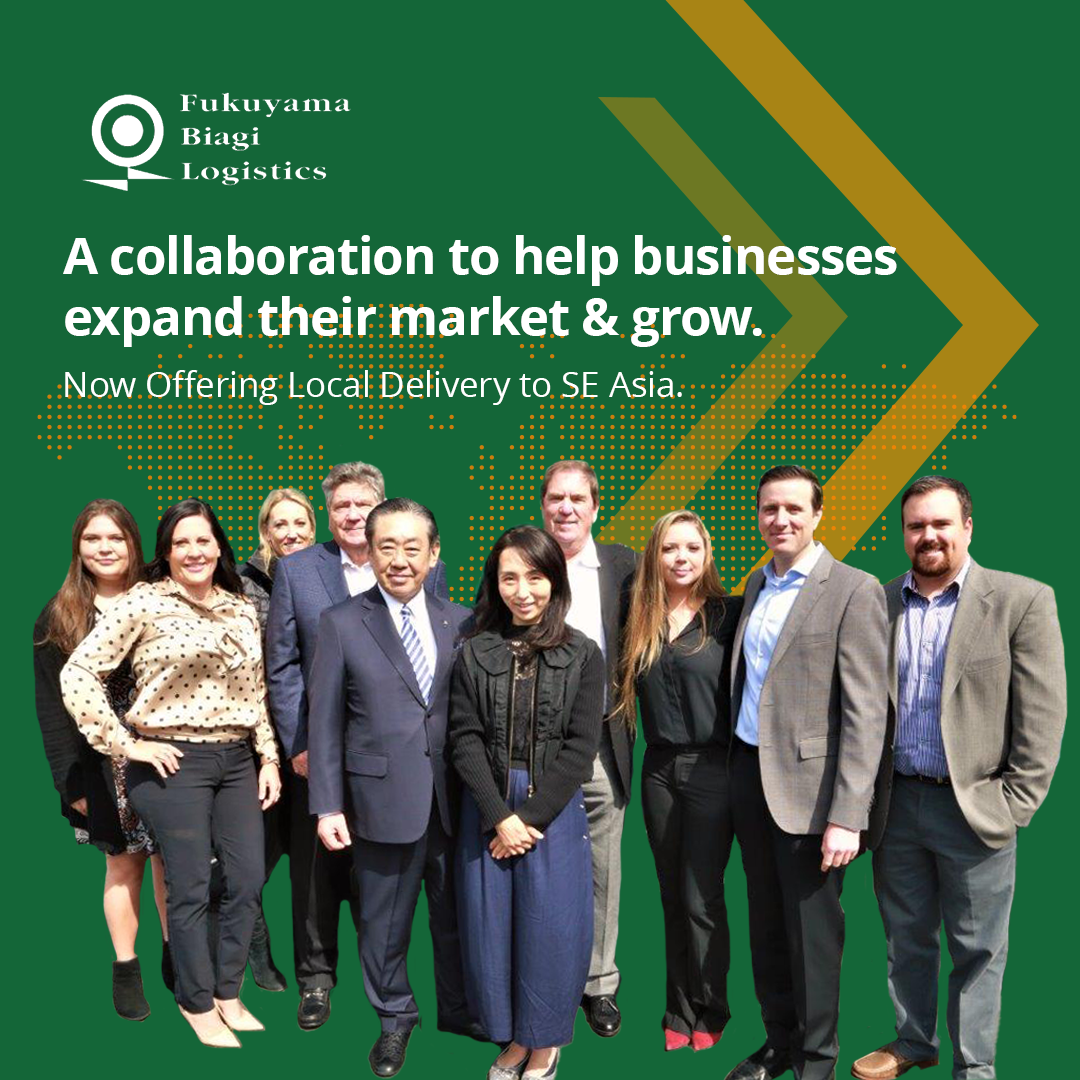 In the dynamic landscape of today's global economy, businesses are constantly seeking opportunities to expand their reach and tap into new markets. For companies in the beverage industry, venturing into international markets can be a game-changer. That's where Fukuyama Biagi Logistics (FBL) comes into play, offering a comprehensive suite of logistics services to facilitate your business expansion on a global scale.
Who is Fukuyama Biagi Logistics (FBL)?
Fukuyama Biagi Logistics (FBL) is a strategic partnership between industry leaders Biagi Bros and Fukuyama Transporting. We bring to you the combined experience and resources of two logistics providers in one, to offer you an expanded range of services and locations throughout the globe. Fukuyama Biagi Logistics operates as a full-service B2B logistics company with branches throughout the United States and South-East Asia. With decades of combined experience in beverage supply chain management, FBL understands the intricacies of handling fine beverages and utilizes cutting-edge technology and procedures to ensure the utmost care in preserving product quality during storage and transit.
Your Gateway to SouthEast Asia
Expanding into the South East Asian market is an appealing opportunity because it offers the potential for business growth, diversification of revenue streams, and a competitive edge. It provides access to a wide range of customers and promising prospects in emerging markets. With 20 distribution centers in the United States, over 400 centers in Asia, a fleet of 17,000 trucks, and a global workforce of 25,000 employees, Fukuyama Biagi Logistics (FBL) can fulfill all your shipping, warehousing, and customs clearance requirements.
However, in addition to these advantages, businesses should also be aware of challenges such as navigating international regulatory requirements and understanding cultural differences. To succeed in these markets, thorough market research and strategic planning are essential prerequisites.
Comprehensive Services
We offer a wide range of services, including trucking, warehousing, and distribution across both the USA and South East Asia. Whether it's shipping by air, rail, or sea, FBL has the expertise and infrastructure to meet your international logistics needs seamlessly. FBL's services cover every aspect of logistics, ensuring a hassle-free experience for their clients:
Ocean & Air Freight

Warehousing & Distribution

Domestic Transportation in the USA and Asia

3PL Provider 
If you're looking to expand your business globally, Fukuyama Biagi Logistics (FBL) is your trusted local partner in the USA and in SE Asia. FBL's extensive experience, global network, and commitment to excellence makes FBL is an ideal choice for businesses seeking new horizons. FBL brings "Local" to SE Asia. Contact us to learn more about how we can be your partner in success: +1 (707) 210-4639
Visit our website: https://fukuyamabiagilogistics.com/
Email us: info@fukuyamabiagilogistics.com
Check out our locations in SE Asia: https://fukuyamabiagilogistics.com/asia-locations/
Check out our location the USA: https://fukuyamabiagilogistics.com/usa-locations/
Please follow and like us: